Arts and Athletic Center
We are making progress. This is the September 2021 construction progress update.
Scope of the Project

The Performing Arts Center (PAC) would provide classroom & instructional space for the choir program, band program, drama & musical productions, and possibly technology-related programming such as robotics, computer science, and future technology-related programming. In addition, the facility would provide auditorium style seating, storage areas and performing areas for the school district's Fine Arts programs.
​
The Indoor Athletic Complex (IAC) would provide auxiliary gym and practice space for up to three (3) indoor athletic teams at one time, additional team locker rooms for male and female athletics, a new fitness and weight room, and wrestling and competitive cheer practice space. The IAC would be strategically located between the Tennis Complex, Sylvester Outdoor Athletic Center and Baseball/Softball complexes to allow all athletes to benefit from the Fitness and Weight Room.
Project Timeline
Construction for this project will begin in the Spring of 2020. The projected date of completion for construction is late February/early March 2022.

Performing Arts and Indoor Athletic Center - Aerial View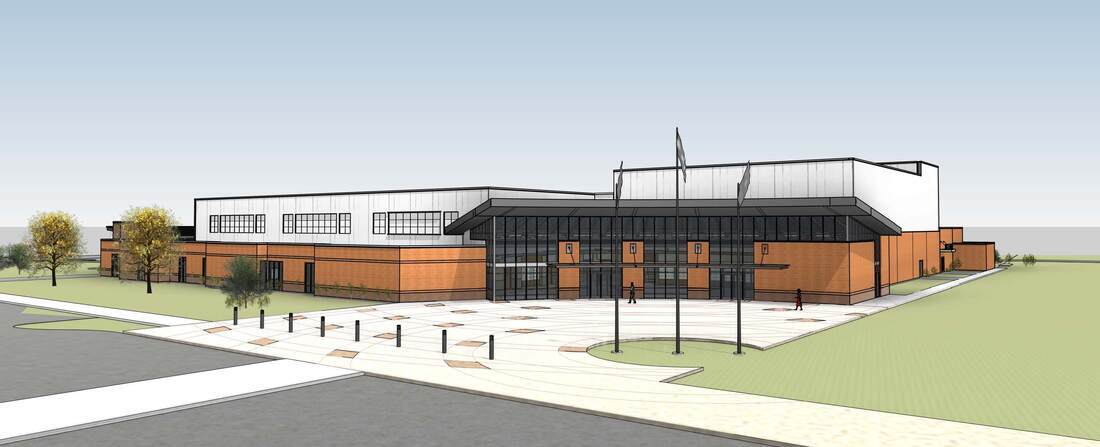 This 3D rendering is the proposed entrance to the Arts and Athletic Center. The lobby, concessions, and restrooms will be shared between both the Athletic Center and Performing Arts Center.

This 3D rendering design is the proposed Athletic Center, which will feature basketball courts, a weight room, and lockers.

This rendering design is a back view of the proposed Performing Arts Center which will feature a stage craft area, band room, choir room, stage, other educational spaces, and an auditorium with seating for 750 people.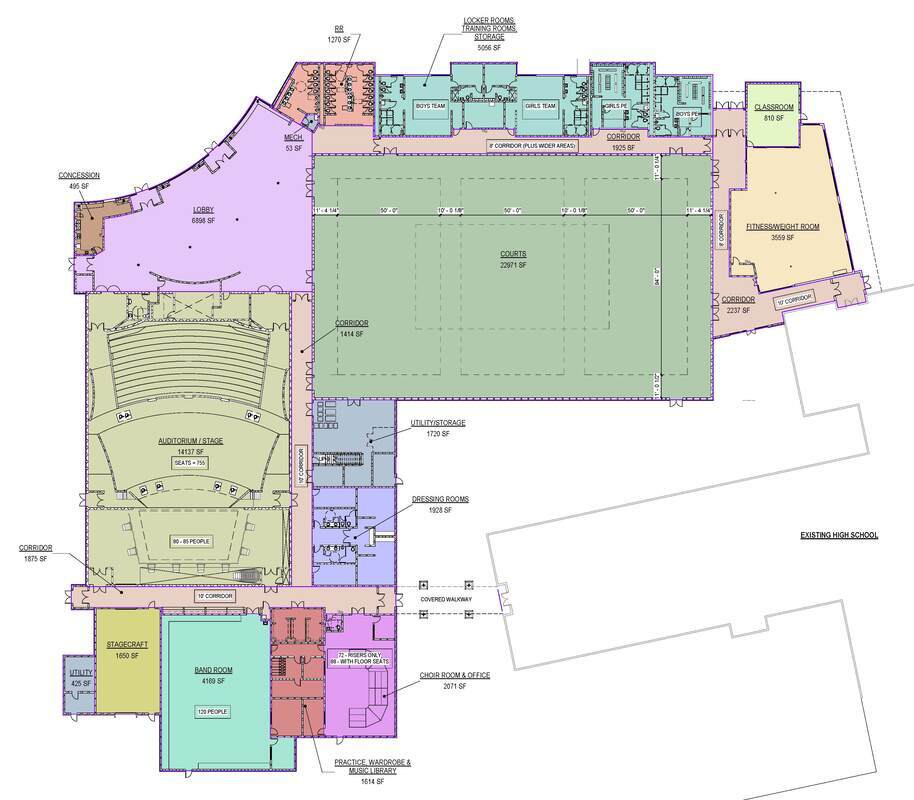 Performing Arts and Indoor Athletic Center: Proposed Floor Plans