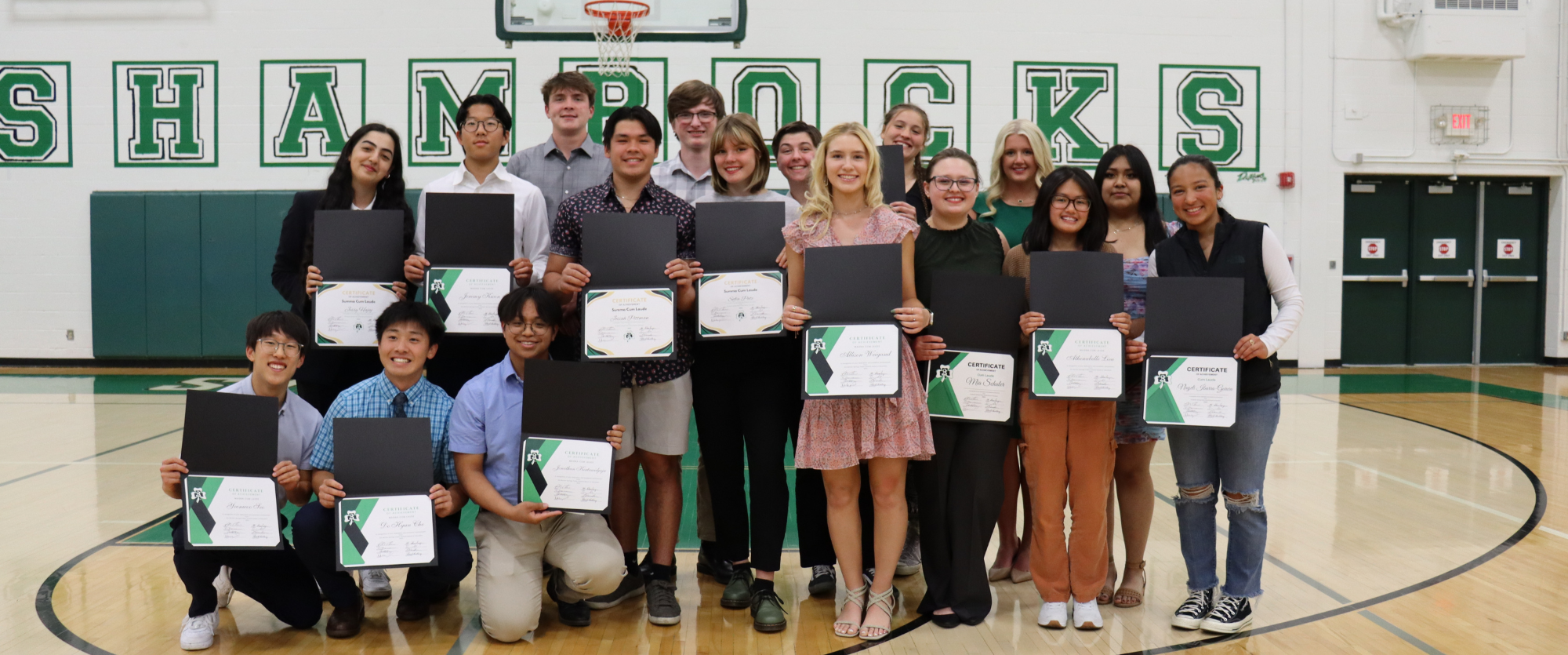 Berrien Springs High School

201 Sylvester Ave.

Berrien Springs

,
MI
49103

Phone:
(269) 471-1748

Fax:
269-471-1511

Attendance:
269-473-0730

Map

Welcome to

Berrien Springs High School

Together, inspiring students to live the Shamrock Way!

Here at Berrien Springs High School it is our belief that parents and students should be provided with options and choices about their high school educational experience. Berrien Springs High School has a wide variety of educational partnerships and programs designed to provide learning experiences that match the individual needs of our students.

Our students are now 1-2-1 with every student having their own chrome book for school and home use. In addition we offer students the chance to participate in Quiz Bowl, Business Professionals of America, Science Olympiad, Robotics, National Honors Society, Student Council, After School Rocks, Art Club, Spanish Club, Project Lead The Way, and a partnership with the Korean Consulate in Chicago, Illinois. We place a high value on relationships formed with our community, parents and students. Through a strong relational focus and flexible programming Berrien Springs High School provides academic rigor for the student who desires to be challenged, options for the student who is seeking choice and hope for those students with unique challenges. At Berrien Springs High School, we call this the "Shamrock Way!"
News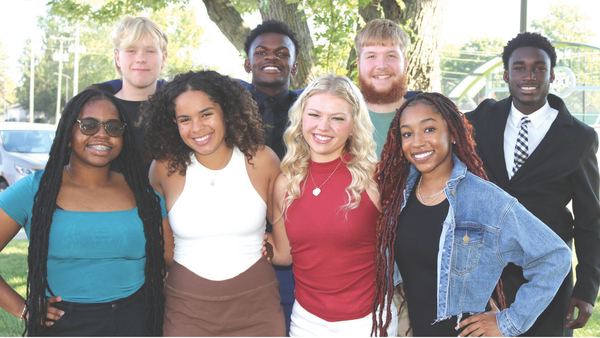 September 27, 2023
Shamrock Homecoming 2023 Schedule and Event Information
Homecoming is Friday, September 29, 2023
Berrien Springs High School
201 Sylvester Ave.
Berrien Springs

,
MI
49103
Andi Lemon
Assistant Principal
Pete Anderson
CTE Director & PBIS
Joe Stephens
Athletic Director
Leslie Morrison
Principal's Secretary
Melissa Collier
Athletic Secretary
Dan Maxon
Arts and Athletic Center Supervisor
Hours
​
Students
7:40 am - 2:38 pm
Office
7:00 am - 4:00 pm
Upcoming Events
Upcoming Events

Previous

September

2023

Next

S
M
T
W
T
F
S
1

Sep 1

Labor Day Holiday - No School for Students and Staff

Calendar:

District Calendar

2
3
4

Sep 4

Labor Day Holiday - No School for Students and Staff

Calendar:

District Calendar

5
6
7
8
9
10
11
12
13
14

Sep 14

Calendar:

District Calendar

6:00 PM to 7:30 PM

Board of Education Meeting

Location:

Berrien Springs Virtual Academy, 501 Middle School Dr, Berrien Springs, MI 49103, USA

Calendar:

District Calendar

15
16
17
18
19
20

Sep 20

6:30 PM to 7:30 PM

Calendar:

District Calendar

21

Sep 21

6:00 PM to 7:00 PM

Location:

Sylvester Elementary School, 101 Sylvester Ave, Berrien Springs, MI 49103, USA

Calendar:

District Calendar

22
23
24
25

Sep 25

Calendar:

District Calendar

26

Sep 26

Calendar:

District Calendar

27

Sep 27

Calendar:

District Calendar

6:00 PM to 8:00 PM

Annual Title One Family Meeting 6-6:30/Family Engagement Night 6:30-8

Calendar:

District Calendar

28

Sep 28

Calendar:

District Calendar

29

Sep 29

Calendar:

District Calendar

Calendar:

District Calendar

7:00 PM to 9:00 PM

Calendar:

District Calendar

30
Calendar:

District Calendar

Calendar:

District Calendar

Count Day/Picture Day Mars Elementary

Location:

Mars Elementary

Calendar:

District Calendar

Count Day/Picture Day Sylvester

Calendar:

District Calendar

Location:

Sylvester Elementary School, 101 Sylvester Ave, Berrien Springs, MI 49103, USA

Calendar:

District Calendar