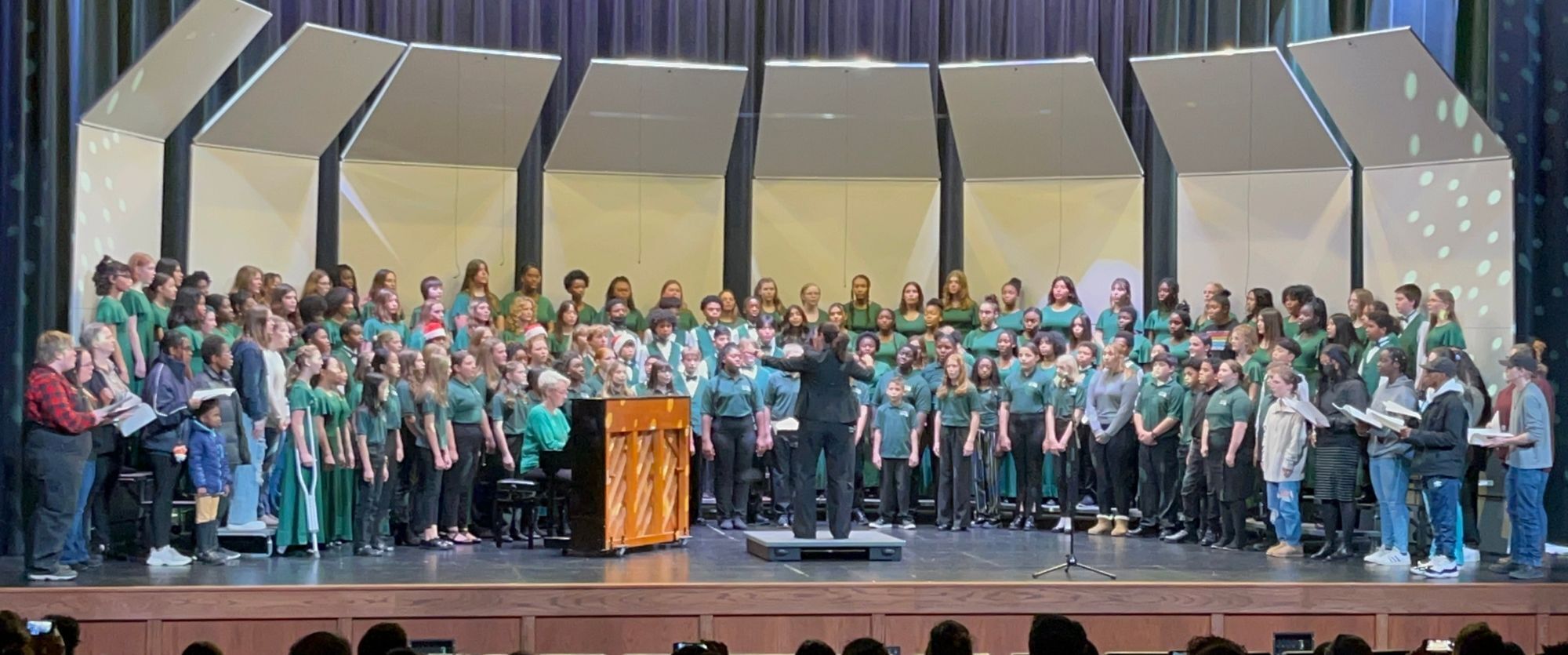 Berrien Springs Middle School

502 Middle School Dr.

Berrien Springs

,
MI
49103

Phone:
(269) 471-2796

Fax:
269-912-5931

Map

Welcome to

Berrien Springs Middle School

Together, inspiring students to think, learn, achieve and care in a global community.​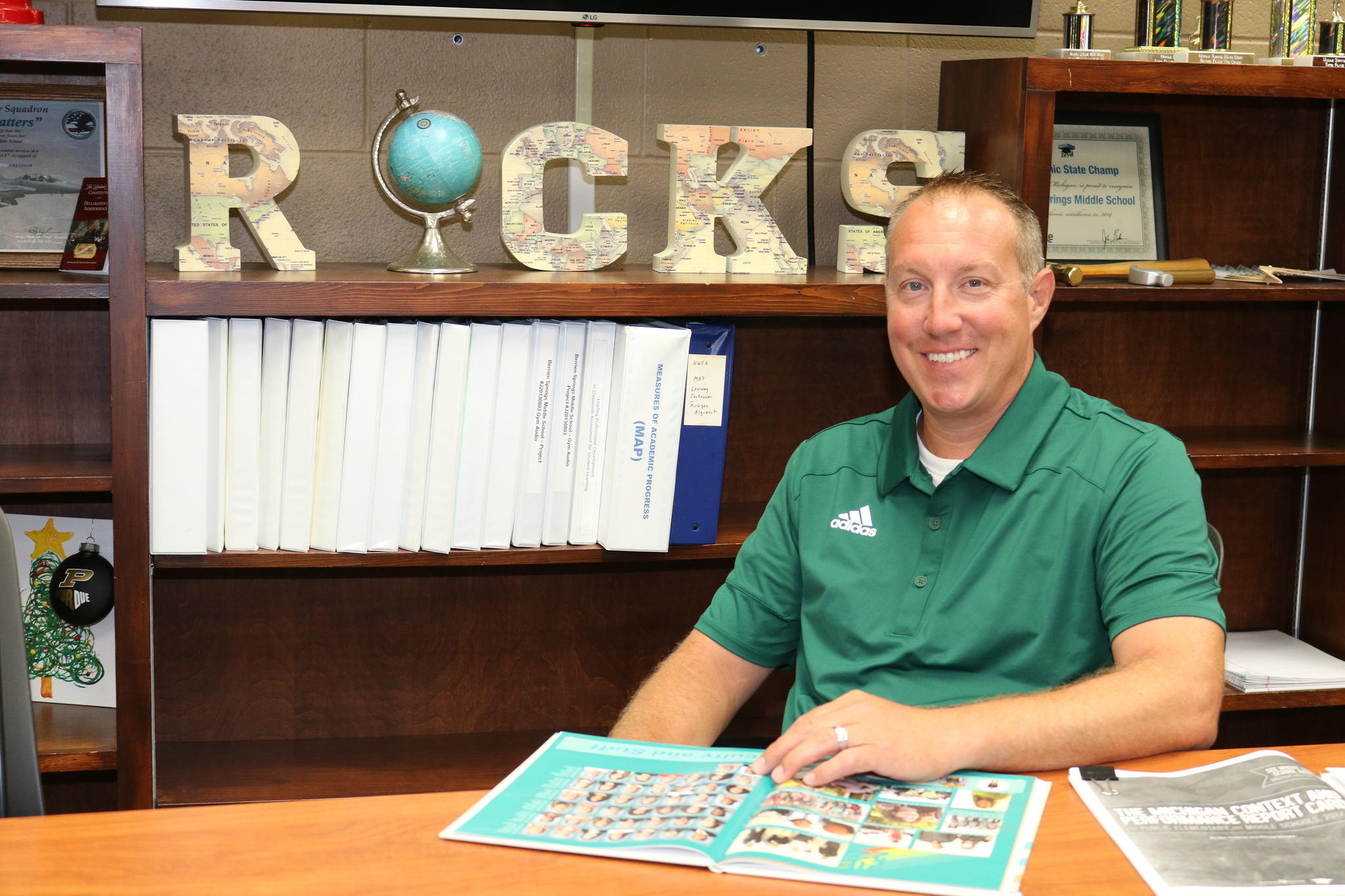 It is with great excitement that I introduce myself as the newly appointed principal and leader of Berrien Springs Middle School! I am honored to join the Shamrock Family and a school that has helped to inspire students to improve and be successful year in and year out!
I genuinely believe that all children can learn at a high level, and it is my goal to continue to strive to serve the needs of all student learners while seeking ways for students to reach their full potential. As a school leader, I along with our entire Berrien Springs Middle School TEAM are committed to providing a positive learning environment that is safe and nurturing each day for our kids. I believe that it does truly take a village, as they say, and I am committed to working in partnership with each of you along with all of our families, staff, and community members to support our kids in achieving their personal best each day. Our teaching TEAM has spent hours planning and creating meaningful activities to engage all learning for the upcoming school year. We will continue to focus on our R.O.C.K.S. Values this year.
Respect, Ownership, Compassion, Knowledge, Success
I look forward to working with and getting to know each of you as we learn and grow together with our amazing students to make our school the best that it can be!
With Shamrock Pride!
Jake Skelly
Principal
Berrien Springs Middle School
502 Middle School Dr.
Berrien Springs

,
MI
49103
Linda Wash
Assistant Principal
Shenise Roots
Principal's Secretary
Aly West
School Counselor
Luke Antvelink
Middle School PBIS Coordinator & District TCI Coordinator
Hours

Students
7:40 am - 2:38 pm
Office
7:00 am - 4:00 pm
Upcoming Events
Upcoming Events

Previous

December

2023

Next

S
M
T
W
T
F
S
1
2

Dec 2

Calendar:

District Calendar

3

Dec 3

10:00 AM to 4:00 PM

Shamrock Holiday Craft Market

Location:

High School Gym

Calendar:

District Calendar

4

Dec 4

Holiday Shop at Sylvester

Location:

Sylvester Elementary School, 101 Sylvester Ave, Berrien Springs, MI 49103, USA

Calendar:

District Calendar

5

Dec 5

Holiday Shop at Sylvester

Location:

Sylvester Elementary School, 101 Sylvester Ave, Berrien Springs, MI 49103, USA

Calendar:

District Calendar

11:30 AM to 2:00 PM

Senior Holiday Luncheon (60+)

Location:

Arts and Athletic Center

Calendar:

District Calendar

6

Dec 6

Holiday Shop at Sylvester

Location:

Sylvester Elementary School, 101 Sylvester Ave, Berrien Springs, MI 49103, USA

Calendar:

District Calendar

Calendar:

District Calendar

PLC/DPPD for Staff - Afternoon

Calendar:

District Calendar

7

Dec 7

Holiday Shop at Sylvester

Location:

Sylvester Elementary School, 101 Sylvester Ave, Berrien Springs, MI 49103, USA

Calendar:

District Calendar

2:50 PM to 4:05 PM

*Changed* BSMS Staff Mtg. Dec.

Location:

The AAC Berrien Springs High School

Calendar:

Middle School Calendar

Team, I apologize for the short notice on this.   We are going to have to change the date of our December staff meeting from: Thursday Dec. 14th to Thursday Dec. 7th.  The meeting will be held in the AAC in Berrien Springs High School.  I actually will NOT be at the meeting as I will be in Travers City for the MEMSPA Conference.  Dr. Bruce and Gail Fox will be conducting the staff meeting and the agenda and sign in information will be shared before the meeting.  Please plan accordingly.  If you have a conflict, please come see me. Thank you for your flexibility. Jake

5:00 PM to 8:00 PM

Kindle Your Christmas Spirit Community Event

Location:

Downtown Berrien Springs

Calendar:

District Calendar

8

Dec 8

Holiday Shop at Sylvester

Location:

Sylvester Elementary School, 101 Sylvester Ave, Berrien Springs, MI 49103, USA

Calendar:

District Calendar

9
10
11

Dec 11

Calendar:

District Calendar

12

Dec 12

Calendar:

District Calendar

6:00 PM to 7:00 PM

Calendar:

District Calendar

13

Dec 13

Calendar:

District Calendar

6:00 PM to 7:00 PM

Calendar:

District Calendar

7:30 PM to 8:30 PM

Calendar:

District Calendar

14

Dec 14

4:00 PM to 5:00 PM

Location:

Mars Elementary School, 430 W Mars St, Berrien Springs, MI 49103, USA

Calendar:

District Calendar

6:00 PM to 7:30 PM

Board of Education Meeting

Location:

Berrien Springs Virtual Academy, 501 Middle School Dr, Berrien Springs, MI 49103, USA

Calendar:

District Calendar

15
16

Dec 16

6:00 PM to 7:00 PM

Location:

Mars Community Center, 26-50 Sylvester Ave, Berrien Springs, MI 49103, USA

Calendar:

District Calendar

17
18

Dec 18

Hearing & Vision Make-Ups Sylvester

Calendar:

District Calendar

6:00 PM to 7:00 PM

MS Choir Winter Concert 6 pm

Location:

Arts and Athletic Center Auditorium

Calendar:

District Calendar

7:30 PM to 8:30 PM

HS Choir Winter Concert 7:30 pm

Location:

Arts and Athletic Center Auditorium

Calendar:

District Calendar

19
20

Dec 20

Calendar:

District Calendar

Calendar:

District Calendar

21

Dec 21

Calendar:

District Calendar

22
23
24
25

Dec 25

Calendar:

District Calendar

26

Dec 26

Calendar:

District Calendar

27

Dec 27

Calendar:

District Calendar

28

Dec 28

Calendar:

District Calendar

29

Dec 29

Calendar:

District Calendar

30
31