Welcome to the Transportation Department
At the Berrien Springs Transportation Department, our school bus drivers, van drivers, mechanics, and office staff understand every kid deserves our best. We strive to care for and protect every child as our own. We believe every lunch box, laughter, field trip, moment, and mile matters. We are committed to your family and our community.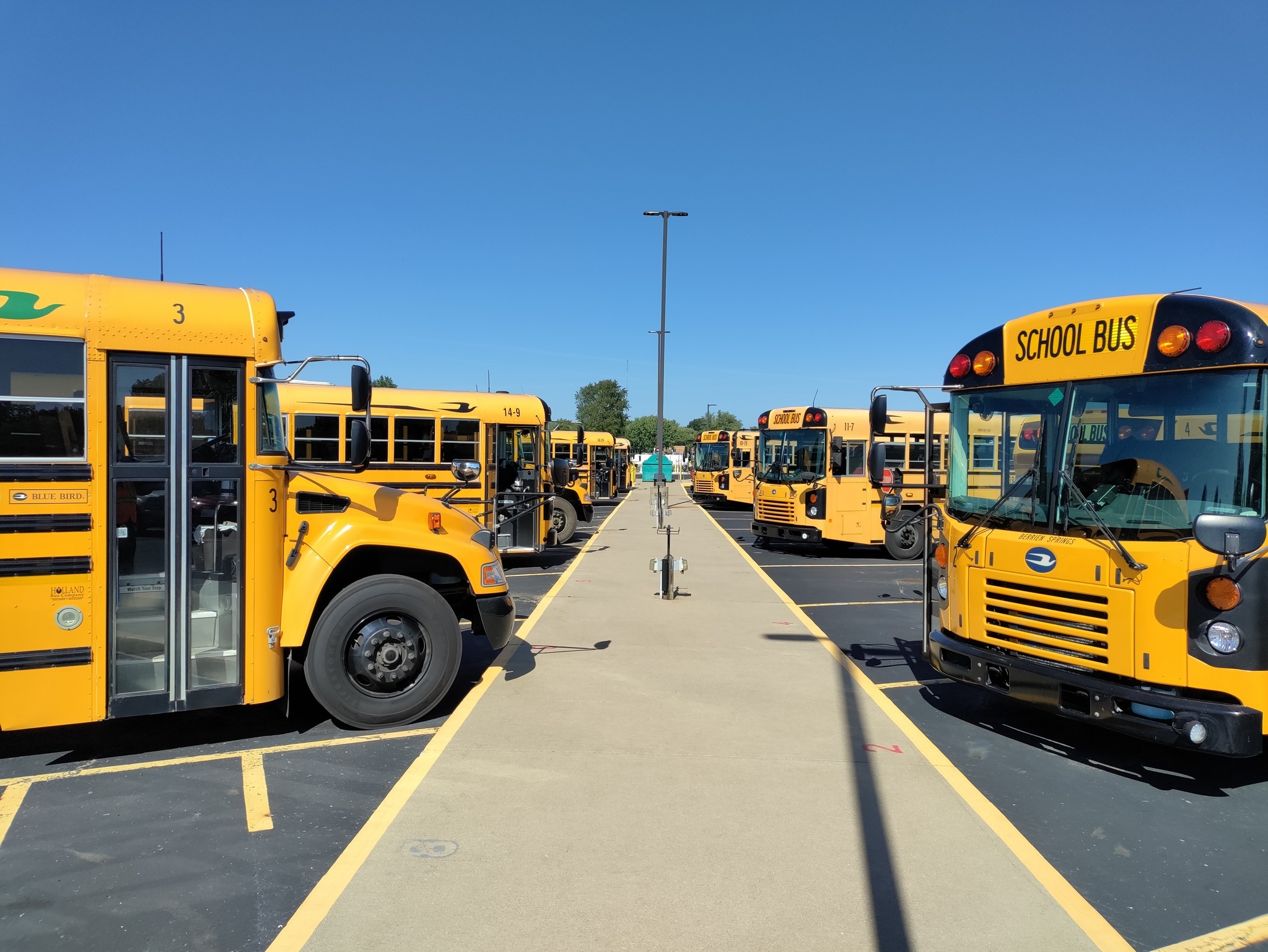 School of Choice Bus Stop Information
Bus Transportation Change Request Form
Staff - Field Trip Request Form
School Bus Drivers Wanted!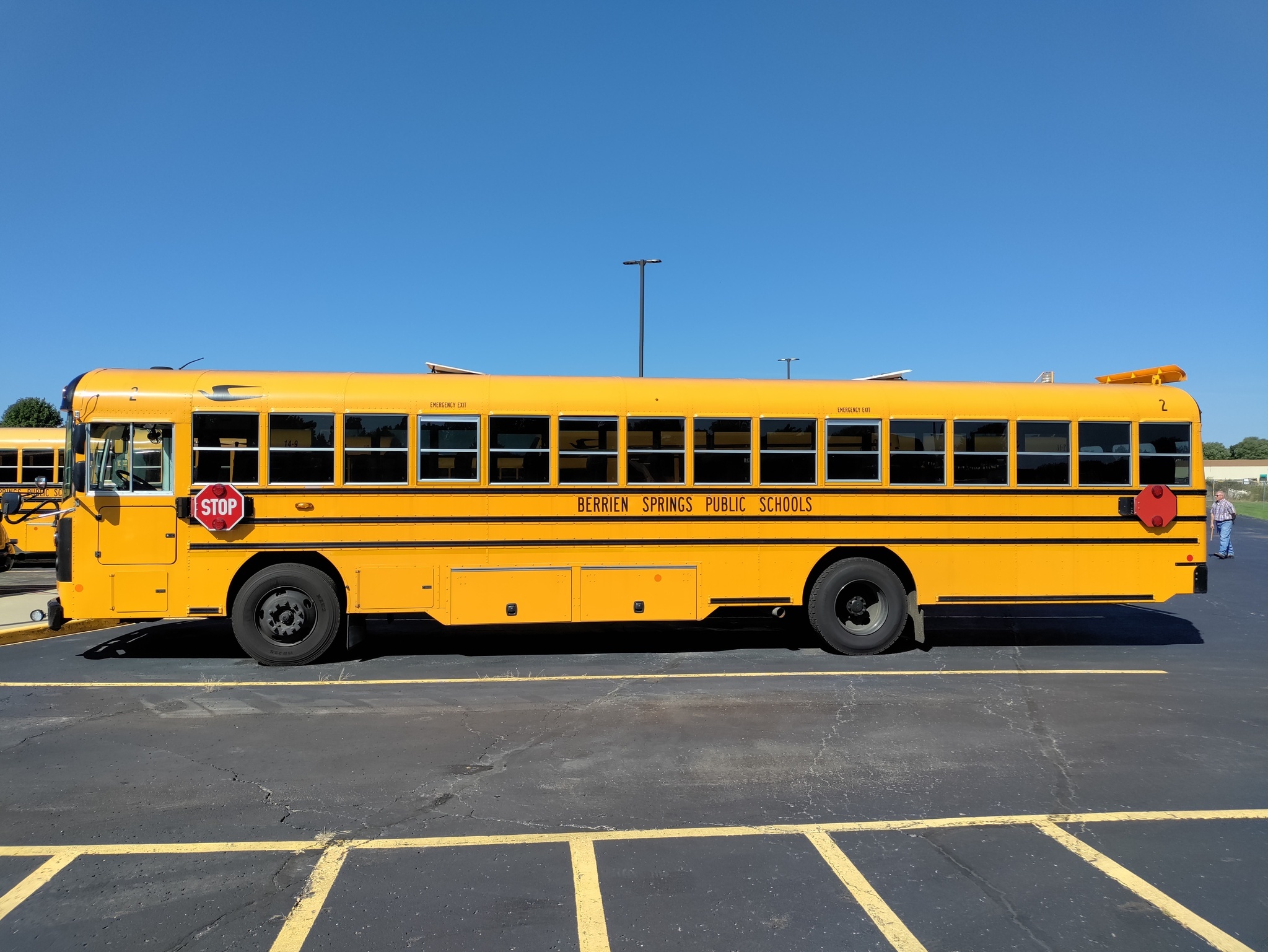 Berrien Spring Public Schools Transportation Department is now hiring School Bus Drivers. We offer the following:
Competitive Pay
Single Health Insurance Plan
Training
No prior experience is needed. We provide all of the necessary training.
State of the Art School Buses
Evenings, Weekends, and Holidays Off
There are opportunities to pick up more hours for field trips.
Become a School Bus Driver and make a difference in the Berrien Springs community!
To apply, please click on the link below and download the application.
School Bus Safety
The safety of our students is first and foremost, please view this resource to help us continue to be the safest form of transportation to and from school.
School Bus Stopping Procedures
For additional information or questions regarding the Transportation Department, please contact:
John Legus, Director of Transportation
Email: jlegus@homeoftheshamrocks.org
​PH: (269) 471-2594
Transportation Department
272 Sylvester Ave
Berrien Springs, MI 49103

Hours of Operation
School Hours: 6:00 am - 5:00 pm
Phone: (269) 471-2594
FAX: (269) 620-6015
For General questions or need additional information, please contact the Transportation office at (269) 471-2594 or email jlegus@homeoftheshamrocks.org.