Project Based Learning Electives provided by the Berrien Springs Virtual Academy
Circle C Stables: Fall 2023
​All students must complete a project for this class. This class does not include riding lessons. ​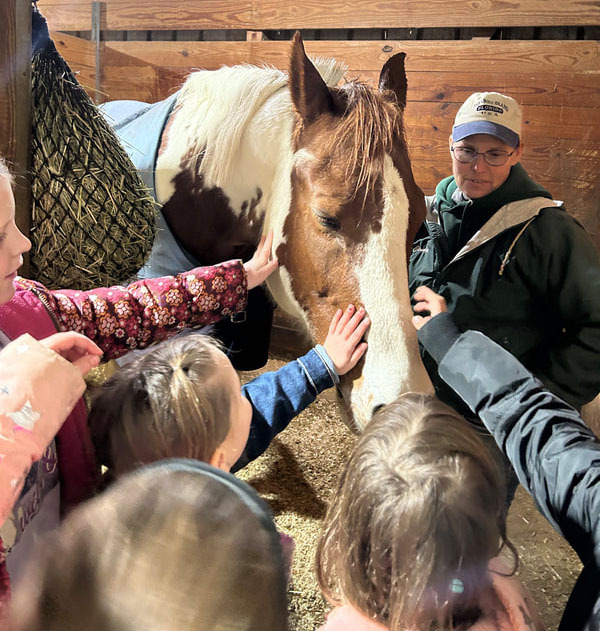 Come and join this exciting class at Circle C stables with Cindy Nimtz!
​
Students will spend class time in a warm, heated classroom and insulated indoor arena learning all about horses, horse care and stable management. Certified teacher Cindy Nimtz will provide grade appropriate lessons and homework. Hands-on stable work and care of horses will follow as weather permits.
​
We will be working with horses everyday. All students are required to have close toed shoes and to wear pants. Our arena is heated during the winter months, but always bring layers to wear. We will follow any state or federal mandates in regards to masks and COVID 9 restrictions at our facility. We will have hand sanitizer available to use throughout our class time.
Format: In Person
Masks: Optional
​
*Due to COVID-19, no riding component will be available for purchase.
Once students have taken a full year of one class, they must switch to another.
Circle C Stables
905 Pine Hills Ln., Benton Harbor
5 miles from I-94 Exit 39 or a beautiful country drive from Pipestone exit
phone: 269-468-3293
email: circlecstable00@gmail.com
website: circlecstable.com
Additional Registration is not required at the site but we will ask participants and their guardians to fill out a liability release form at the beginning of the first class.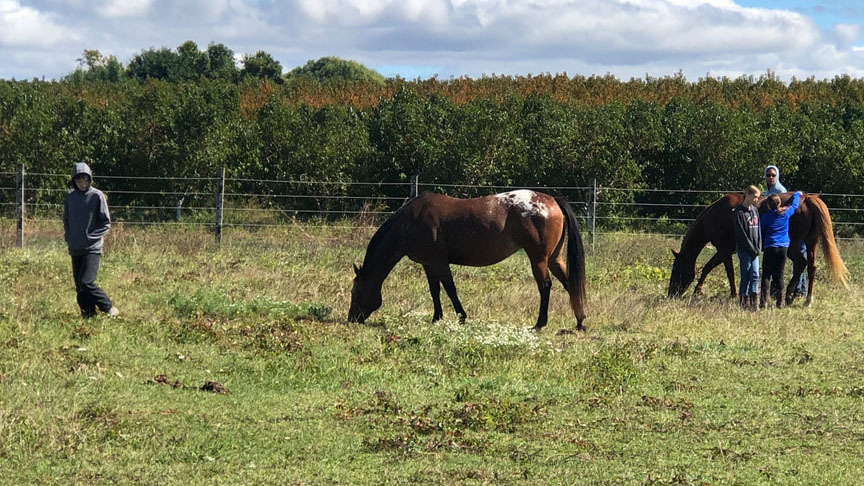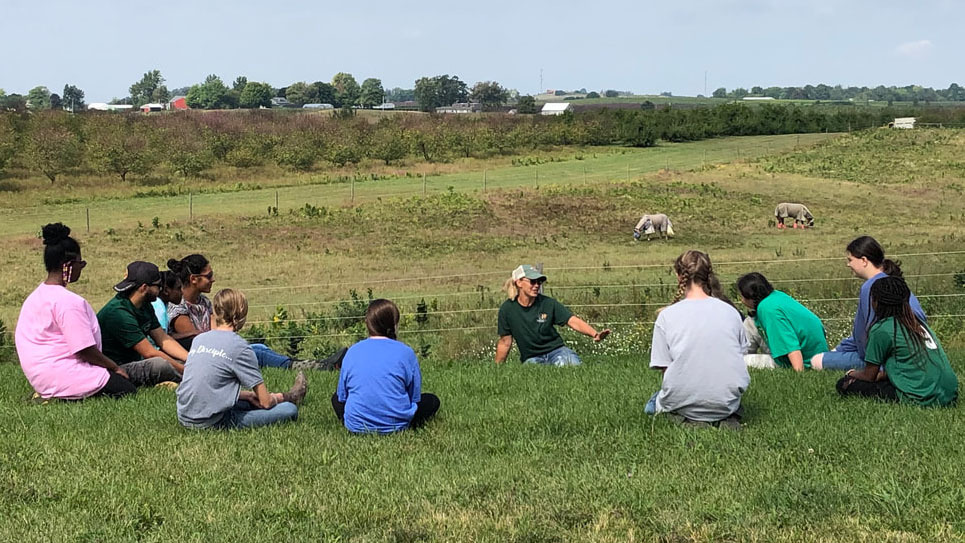 Horses from Head to Tail
Tuesdays 10am-12pm, Classes begin Sept. 12
Ages 5-15
Students learn about all aspects of owning and taking care of horses. Everything from feeding and cleaning stalls to first aid and preparing to ride.

Horses from the Inside Out
Thursdays 10am-12pm, Classes begin Sept. 14
Ages 8-16
This class dives deeper into the care of horses. Students learn about all of the aspects of owning and taking care of horses. Everything from hoof care, to digestive and muscular systems, feeding techniques and even how weather affects horses and their proper care.
Horses from Head to Tail Part One is a suggested Pre requisite for this class.

Team Building with Horses
Tuesdays, 1-3, Classes begin Sept. 12
Ages: 7-18
Description: In working with horses, students will develop problem-solving skills that encourage individuals to work together as a team in order to achieve positive results. Students will learn how to "think outside of the box", how to use effective communication with others, and evaluate the effectiveness of their solutions. This class is activity based using experiential learning with horses and working together in small groups. Horses are powerful teachers. They are incredible listeners and mirror back emotions and actions to the humans they work beside. Each week's activity explores the use of effective team building: what does TEAM stand for, how to build trust, how to effectively build verbal and nonverbal communication, effective compromising, strong listening skills and positive behavior during group dynamics.
*Please note: it is important to make as informed a decision as possible when choosing your student's Community Resource classes. Most locations will allow a student to drop a class after one meeting, at no charge if it wasn't a good fit for the student, but not all. Some classes plan ahead based on the number that have signed up and have purchased materials, hired teachers, etc. and there might be a fee for class time or materials given to the student if the student drops after one or two meetings. The school cannot pay for classes that students do not complete, so choose wisely; if you do not take the class off of your student's schedule by the deadline, you may be asked to pay for the class time incurred prior to dropping the class.

Teacher of Record: Tom Hurst