Project Based Learning Electives provided by the Berrien Springs Virtual Academy​
Music Study: Intensive Learning Labs Fall 2023
Labs must begin in September!
​Students are required to keep track of their weekly practice times and communicate those minutes with their music teacher.
All students are required to do a project for this class. Speak with your mentor for instructions.
Students and teachers must be able to readily switch to an online delivery and learning format at any point in the semester in order to register for classes.
​
Most music teachers are planning on providing in-person instruction unless the State of Michigan issues restrictions, in which case instruction must then continue online. Some teachers may only be offering instructional labs online. Be sure to clarify the current format from the start when you sign up with your teacher.
In addition to the required Music Project, the Partnership covers one Music Study intensive session (lab) per week for Kindergarten through 12th grade, up to our maximum weekly allowance. Students in grades 6-12 may take an additional group music class. Discuss fees with your chosen teacher before instruction begins; any amount charged above our allowance is the responsibility of the family.
Students arrange for intensive training at a time that is convenient for the student and teacher. Students must use a teacher who is already approved by the Partnership or the student will be responsible for all class fees. Approved teachers are listed on the instrument pages here on our website.
Contact Tanya at hspdocuments@shamrocks.us if you question whether or not a teacher is approved.
It is expected that once a student begins the class, he or she will continue throughout the remainder of the semester. If steady, adequate progress on the Project, as guided by the student's mentor teacher, is not being made during the semester, the labs may be suspended. Student may take one session and stop if they feel it is not a good fit. You are responsible to take this class off your schedule. If a student quits after more than one session but before October 7th, the family may be responsible for the costs incurred to that point.
Teachers must contact Tanya Haselhuhn at hspdocuments@shamrocks.us to receive and complete paperwork to be eligible to teach Partnership students.
***Music teachers who teach Partnership students BEFORE being approved by the Partnership will NOT be paid for their efforts.
Questions or request for teacher qualifications? Email Tanya at hspdocuments@shamrocks.us
Teacher of Record: Mandy Jankoviak: mjankoviak@homeoftheshamrocks.org
Intensive Learning Lab: Piano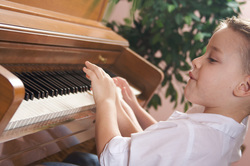 Choose from the list of approved teachers below. If your preferred teacher is not listed, contact our office immediately: hspdocuments@shamrocks.us
Citadel Dance and Music Center: Contact Susan Dietrich-Reed: 925-1099
Fantasia Piano Studio (Lydia Balorda), Berrien Center, balorda@andrews.edu 269-332-4622 *In-home lessons available, depending on location
Music Academies (Val Rumpf), Niles: 362-5780 http:/www.themusicacademies.com
School of American Music, Three Oaks Library: 269-409-1191 schoolofamericanmusic.com
Dave Carlock's FRS Program, Benton Harbor, #310-480-4565, customerservice@funkinrockschool.com , Click here
Sungmin Chang, Berrien Springs, 269-849-6900 sns0740@gmail.com - Korean Speaking
Linda Derbas: Galien: 269-545-3554: dlderbas@sbcglobal.net
MaLinda Eaton, Stevensville: 325-1659 malindaeaton@sbcglobal.net (Full for spring 2023 but accepting students on a waitlist for the fall semester 2023)
David Eide-Altman, Niles, #240-620-2722, David.EideAltman@gmail.com​ Website: davidspianostudio.com "Specializes in Virtual Piano Lessons via Zoom"
Debbie Jeroncic, Berrien Springs, #630-639-6212​
Trevor Jones, Berrien Center Bible Church, #269-845-0166 trevor.robinson.jones@gmail.com
​Deborah Keller, Cassopolis: dkeller@swmich.edu
Mike Koch, Box Factory in SJ mikevkoch@gmail.com
Abigail Koo, Berrien Springs, #508-373-3043, abigail.koo@gmail.com ​
​Victoria Kreiter, Buchanan, #407-902-6941, kreitervoicestudio@gmail.com
​Shari Lyons, Niles: sharilyons15@gmail.com 269-635-5004
Sherry Manison, Berrien Springs. Will take beginners. 7sherrym@gmail.com ​
Laurie M. Marshall, St. Joseph: laurie@thechildrensacademy.us
Marla Matthews, marlajoymatthews@gmail.com
Christina McMurray, Stevensville, text only to #317-519-6962, mpemusicacademy@gmail.com
​Matthew Moore, teaches out of student's home, pianobymatt@hotmail.com, 269-240-0642
Victor M. Reyes-Prieto, Frobel Music, In-person or online. Call to request packet. Berrien Springs. 978-353-9325, Email: FrobelMusic@gmail.com.​
​Beatriz Ritzenthaler, Berrien Springs 269-252-7039, Only online!
Christine Rorabeck: Berrien Springs: carjar92@att.net ​734-904-2001
Debra Rosengren, Berrien Springs, #269-277-3837 classicflute7@hotmail.com
Olena Rybachok, Berrien Springs, olenamuz@gmail.com #425-381-0574​
Vladimir Slavujevic, MMus, LRAM, LTCL Morning and online lessons are also available. Will teach at your home if you live within 5 miles from downtown Berrien Springs. NO extra charge for coming/driving.
Emails: vladimirslavujevic5@gmail.com
Home phone: 269-473-2826 Cell phone: 269-277-6950
Lori Toney, South Haven: lori.toney@gmail.com 269-873-5087
Margaret Whidden, Berrien Springs 471-4809 pgwhidden@gmail.com cell #269-235-4808
Intensive Learning Lab: Cello
Choose from the list of approved teachers below. If your preferred teacher is not listed, contact our office immediately: hspdocuments@shamrocks.us
Intensive Learning Lab: Violin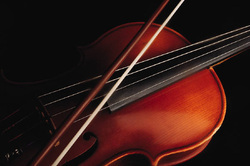 Choose from the list of approved teachers below. If your preferred teacher is not listed, contact our office immediately: hspdocuments@shamrocks.us
Intensive Learning Lab: Guitar
Choose from the list of approved teachers below. If your preferred teacher is not listed, contact our office immediately: hspdocuments@shamrocks.us
Intensive Learning Lab: Voice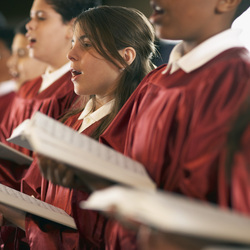 Choose from the list of approved teachers below. If your preferred teacher is not listed, contact our office immediately: hspdocuments@shamrocks.us
Intensive Learning Lab: Percussion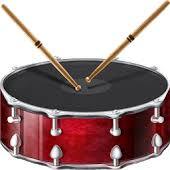 Choose from the list of approved teachers below. If your preferred teacher is not listed, contact our office immediately: hspdocuments@shamrocks.us
Intensive Learning Lab: Other Instrument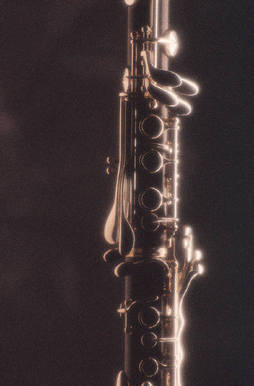 Choose from the list of approved teachers below. If your preferred teacher is not listed, contact our office immediately: hspdocuments@shamrocks.us