March 13, 2022
BSHS Business Professionals of America team Compete at State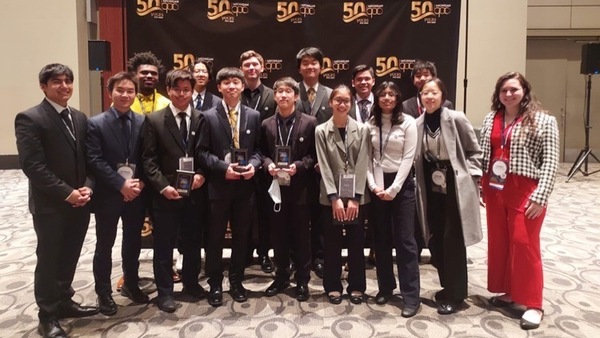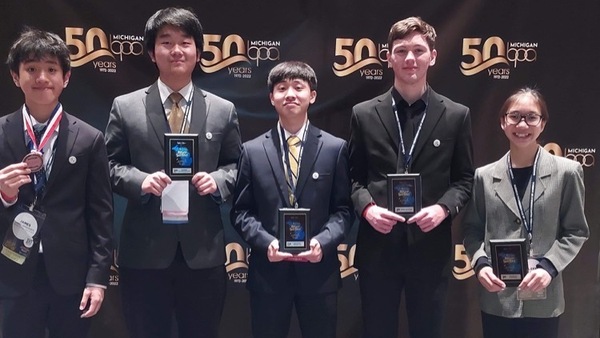 Five BSHS BPA Team Members Qualify for Nationals
BSHS Business Professionals of America (BPA) team participate at state and five qualify for nationals
On March 10-13, the BSHS Business Professionals of America (BPA) team attended that state conference. The state competition was held at the Amway Grand Hotel in Grand Rapids, MI, and the group consisted of fifteen members. They competed in different categories such as parliamentary procedures, website design, video production, entrepreneurship, basic office procedures, and other business categories. After competing this weekend, five team members qualified for the national BPA competition. The national competition is May 4-8 in Dallas, TX.
In addition, Paul Cho, a junior at BSHS, was elected President of the BPA Michigan Chapter for the upcoming year. He is the first Berrien Springs High School student to hold this position at the state level.
Business Professionals of America is a national career and technical student organization that serves students currently enrolled in a business education program at a secondary or post-secondary institution.