November 20, 2022
Sylvester Elementary Socktober Campaign Collects over 6,000 Socks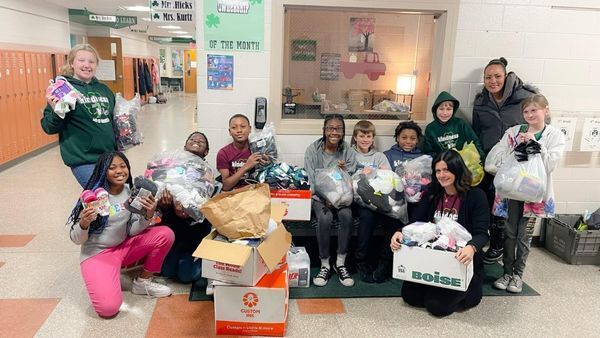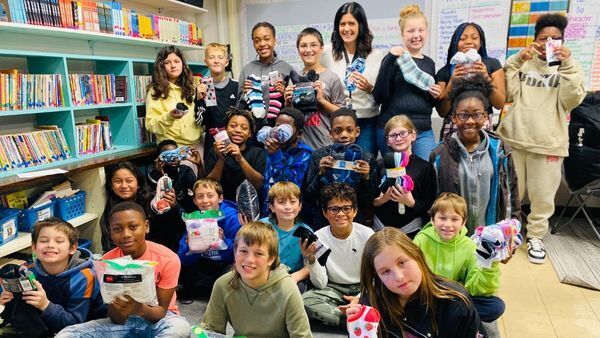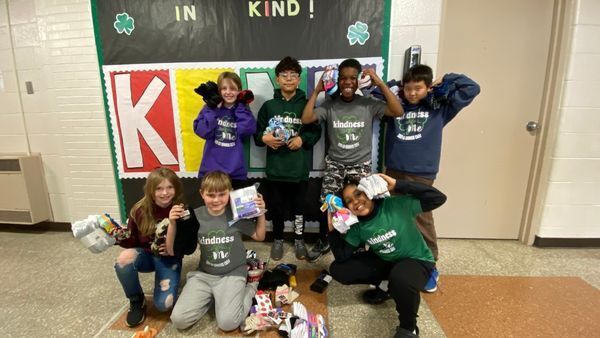 Socks will be donated to local organizations.
As the snow continues to accumulate and we round the bend towards Thanksgiving- we are so thankful for our Sylvester Scholars, Sylvester families and staff, and especially our Fifth Grade Kindness Crew who raised 6,000+ pairs of socks for those in need of warm socks.
We are proud of our Sylvester Scholars for collecting socks to keep the feet in our community dry, warm, and healthy.
2,000 socks were already donated to "Neighbor to Neighbor"
2,000 socks were just donated to the "Foster Closet"
And approximately another 2,000 socks will still be donated later this month.
We are also thankful for our school and business partners who joined us in our collection efforts. Thank you to Mars Elementary, Ruth Murdoch, Hagar #6- Riverside School, Town Hall Pizza, Honor Credit Union, and Bombas!