April 11, 2023
BSPS Seeks Non-Homestead Millage Renewal in the May 2nd Election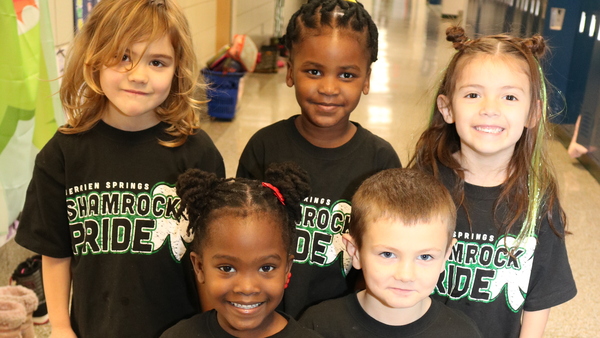 Renewal of 18-mill, non-homestead millage on May 2nd will allow district to continue to meet the needs of students
Voters will be asked to renew the 18-mill, non-homestead millage for Berrien Springs Public Schools in the upcoming May 2nd election, Deputy Superintendent Dr. Tom Bruce reported.
The millage is not levied on primary/principal residences. Residents in the school district will cast their ballots from 7 a.m. to 8 p.m. on Tuesday, May 2nd, in their respective precincts.
Those who pay the renewal tax are the owners of business properties and the owners of second homes in the school district. Most agricultural property is exempt from the non-homestead millage. Non-homestead property is any home owned in Michigan which is not your primary residence; any dwelling you own which is a rental unit; and any commercial real property or industrial property.

The millage generates approximately $2,415,215 a year for school operations, and the renewal is being sought for five years, Dr. Bruce said. The funds are used to pay for general operating expenses as part of the district's foundation allowance. Between state aid and the non-homestead levy, the district receives $9,150 per student this school year. The district's overall budget is more than $80 million and rising.
"This is part of our general fund, and it helps with curriculum resources in all content areas," Dr. Bruce said. "It also helps with STEM (Science, Technology, Engineering, and Mathematics) programs, clubs, and intervention programs in core subjects such as reading and math. It also helps us fund educational staff support such as paraprofessionals, teaching staff, social workers, Deans of Students, and Positive Behavioral Interventionists." "The positive impact for students is the coordinated effort to improve student engagement, and therefore student achievement," he emphasized. This renewal is part of the state's foundation allowance for school districts in Michigan.

"While the 18-mill non-homestead millage has been part of state law since 1994, the law requires school districts to ask their communities to continue to invest into education; Berrien Springs Public Schools gratefully requests our community to support our schools and students by voting on May 2nd," he said. "It is important to note that a "YES" vote will not increase or change this millage that was set in 1994. There has been no increase in this millage since 1994." Secondary home owners and business property owners will continue to pay the same levy amount as in 1994, with no increase for the past 30 years. Dr. Bruce added, to give context to the $2.4 million generated by this annual millage, the equivalent would be the funding of 22 professional staff members. "This gives us context to this size of this number," he said. "If it doesn't pass, we may need to re-evaluate our resources, programs, and staffing district-wide."
"Remember, as noted earlier, when the state restructured school funding, the Berrien Springs community has supported our schools at least five times since the law passed in 1994," he said. "We deeply appreciate this support as we work together to meet the needs of our students."

This article was written and provided by Kathy Pullano, Owner, and Editor of the Journal Era Newspaper in Berrien Springs, MI.