November 10, 2023
Berrien Springs Public Schools Announces the Board Appointment of Mrs. Erica Molden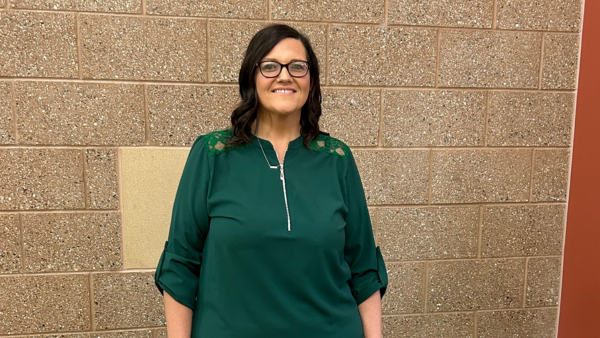 Berrien Springs, Michigan - Berrien Springs Public Schools is excited to announce the appointment of Mrs. Erica Molden to the Board of Education. Mrs. Molden was appointed during last night's board meeting to fill the vacancy created by Mrs. Kim Keigley's resignation on October 12, 2023.
Mrs. Molden holds a Bachelor of Arts in Business Administration, with a concentration in Accounting, from Walden University and an Associate degree in Business Administration from the University of Phoenix. She has served as the Assistant Vice President and St. Joseph Market Manager of Personal Banking at 1st Source Bank. Additionally, Mrs. Molden has served on the Board of Directors for Junior Achievement in Berrien and Cass County for the past seven years. She is a former board member of the Women's Business Center at Cornerstone Alliance.
Mrs. Molden has also been instrumental in establishing the Shamrock P.T.O., where she served as Treasurer for several years and has volunteered for twelve years at Berrien Springs Public Schools. Mrs. Molden has been actively involved in local athletics, coaching softball through the Greater Berrien Springs Rec Department and being the Midwest USSSA Pride assistant coach, a travel softball team, for the past five years.
Mrs. Molden and her husband, Steve, have two children, Ryleigh and Kahle, who attend Berrien Springs Public Schools.
As the newest member of the Board, Mrs. Molden is "excited to help make a difference in how families, educators, administrators, and decision makers interact in order to help increase family engagement while being supportive to all those involved."
Please join us in welcoming Mrs. Erica Molden to the Berrien Springs Public Schools Board of Education. We look forward to her contributions to our students' and our district's growth and success.